Top Ten Tuesday is a weekly meme hosted by
The Broke and the Bookish
.
This week's topic is
Top Ten Sequels I Can't Wait To Get
. Click on the book covers to link to their Goodreads page.
---
1. Verum by Courtney Cole (sequel to Nocte)
Coming: February 2nd 2015
Have you read Nocte yet!? OMG you soooo should! That book is twisted and has the craziest plot spin, so crazy that you won't see it coming. I need Verum because I need to know what the hell happens next!
2. Salt & Stone by Victoria Scott (sequel to Fire & Flood)
Coming: February 24th 2015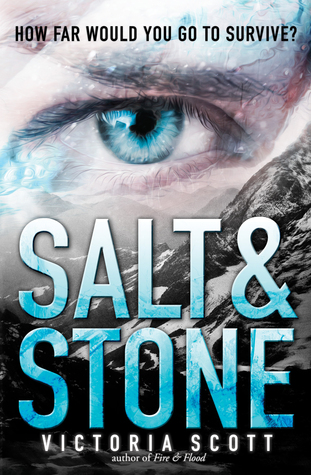 While I only gave Fire & Flood 3 stars on Goodreads, it intrigued me enough to want to know what happens next. The only down side about Salt & Stone is the cover redesign. *sigh* I hate to say it but that will have an impact on my opinion of this book. Regardless though, I do want to read it.
3. The Wicked Will Rise by Danielle Paige (sequel to Dorothy Must Die)
Coming: March 31st 2015
Again, another book that I only gave 3 stars, but I lovvvved the concept of Dorothy Must Die with it's awesome retelling. I'm hoping The Wicked Will Rise will hold my interest more and be an overall better book.
4. The Heir by Kiera Cass (sequel to The One)
Coming: May 5th 2015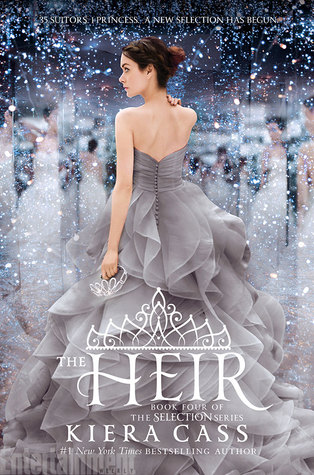 I went absolutely ga-ga when I found out we were getting another Selection book and this one will be soooo wonderful because we get new characters but we will still have parts with the original characters we love so much. I can't wait for this.
5. Winter by Marissa Meyer (sequel to Cress)
Coming: November 24th 2015
Back in August I finally caved and got the first three books of this series so I could see what all the fuss was about and boy do I get it now! These books are AMAZEBALLS. November 2015 is way too far away and me thinks the release date should be pushed up. All those in favor? Also: Can we have a cover please!?
6. Burning Kingdoms by Lauren DeStefano (sequel to Perfect Ruin)
Coming: March 10th 2015
Another cover redesign. *sighs* Although this one is a good cover redesign but I would've loved to see what this cover would've looked like if it followed suit as the original Perfect Ruin cover. Perfect Ruin was such a good book and I can't wait to get my hands on Burning Kingdoms.
7. Reborn by Jennifer Rush (sequel to Erased)
Coming: January 6th 2015
I've been aching for more of Jenn's deliciously crafted hot guys. Plus you know the Bourne-esque plot is way interesting and I need to know what happens next. AND we get more Nick in this one. *swoons*
8. Untitled sequel to Heir of Fire by Sarah J. Maas
Coming: September 2015
First: This one needs a title. And a cover. And OMG I need more Rowan-Celaena feels in this one. Me thinks a reread is in order….again. Hahaha.
Sequels I'm Waiting For To Books I Have Yet To Read:
9. The Death Code by Lindsay Cummings (sequel to The Murder Complex)
Coming: April 21st 2015
I have The Murder Complex on my Kindle I just haven't had time to read it. I've been telling myself that I'm waiting for the sequel so I can do a marathon read.
10. The Winner's Crime by Marie Rutkoski (sequel to The Winner's Curse)
Coming: March 3rd 2015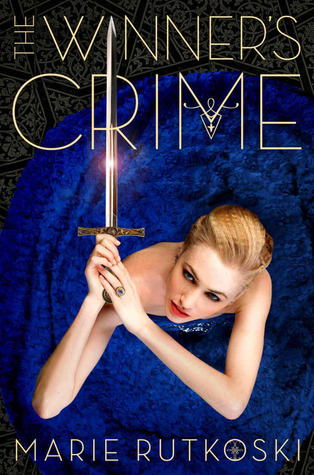 I also have The Winner's Curse on my Kindle and was going to read it but then I heard people talking about how good The Winner's Crime is and how much it'll make you NEED book 3 so I've decided for now that I'm getting The Winner's Crime when it releases but I'm waiting until alllll the books are out to read them to avoid the inevitable angry cliffhanger.
---
So those are the sequels I'm waiting on! What's on your list? Link me it in the comments so I can figure out how incredibly behind I am on all these series!
Related Posts